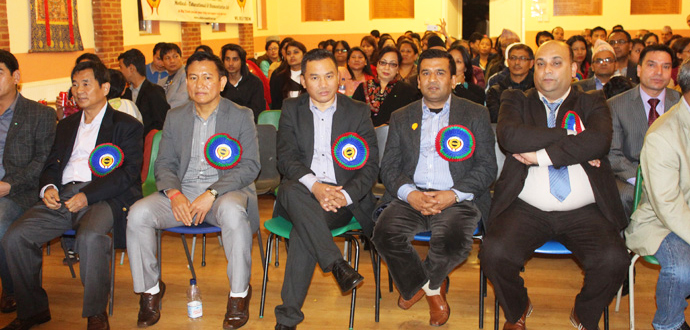 The Chitwan Aid Trust (CAT) UK Ltd is founded by the people who originate from the Chitwan district of Nepal to UK. It was registered in the Companies House on 9 September 2014 as a company limited by guarantee.
The charitable objectives of the Company would be for the public benefit in any part of the world but primarily in support of people in the remote areas of Chitwan district of Nepal. The activities include providing relief and assistance of people who are the victims of natural disaster, trouble, or catastrophe and to advance education for the benefit of the public in particular but not exclusively by building schools and providing access to educational facilities such as libraries as well as providing relief of sickness and the preservation of health by providing or assisting in the provision of healthcare projects.
Since inception, CAT UK has been providing different supporting activities to the needy people in curing their health issues and assisting to uplift education status of poor children. CAT UK has provided support to the patient of Thalassemia in association with Chitwan Red Cross and Bharatpur Hospital in curing their health status by sponsoring blood over the period of time. It has been offering health assistance by organising mobile health camps, supporting resources to health centres of remote areas.
In addition to these CAT UK provided ambulance in the remote areas to help needy and poor people who can't afford to private ambulance services. Likewise, CAT UK made considerable amount of financial assistance in building eye bank in Bharatpur Eye Hospital, Chitwan.
It also has provided financial support to bring the street children in mainstream education in coordination of local NGOs. Recently CATUK has supported to rebuild infrastructure of schools such as Dhodeni Primary School in Kabilas VDC of Chitwan, Shree Rastriya Prathamik Bidhyalaya in Ratna Nagar Municipality, Shree Rastriya Adhaarbhut Bidhyalaya of Maadi Municipality and many more. The latter two schools were badly damaged by the flood in 2017 and "the support from CAT UK played key role to bring the school into present shape, size and condition", the head teachers said.
CATUK seeks support from all generous people to join hand for the support of people in need.